More plastic 1:72 kits have arrived:
ACE AML-60 Mortar Carrier.
Together with its twin AML-90, one of the most popular armored vehicles in Africa.
Any aspiring military leader should have a few unless he goes shopping in the Eastern Block.
The kit looks very daunting with the ultra tiny photo-etched parts...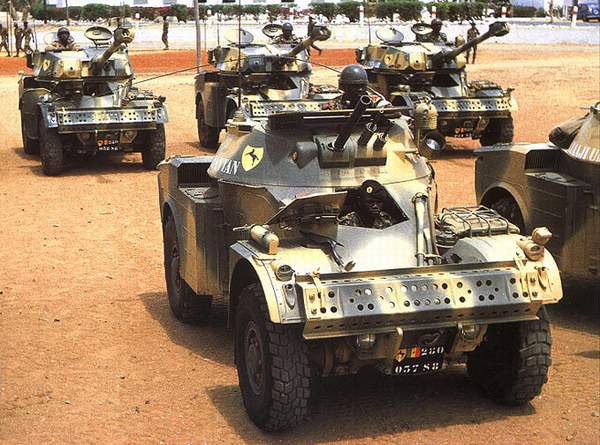 Revell HMMWV M 998 Cargo / Troop carrier and M 1025 Armament Carrier.
What a bargain ! Two vehicles in one box ! :o)
Seriously Italeri or another manufacturer could create a fast and cheap snap-fit / no-glue wargaming version of this popular vehicle. Those Humvees will join 4 metal 1:72 diecasts bought really cheap with a local bi-weekly magazine.
Another dirt cheap Mastercraft AH-1G attack helicopter [8.50 PLN = 2 Euro / 1.75 GBP !!]
This is another variant of the same vehicle with a different box cover. For reasons I don't quite understand my local shop always has only one copy of any of the different versions at any given time.
Oh well, while the image above clearly shows the artist must have been testing some strong chemicals affecting his central nervous system, the vehicle inside is a clone of the previous helicopter. All together quite a good wargaming purchase, could be sturdier and has some stability issues with the tail being heavier than the front, but that can be expected at this price and is quite easy to fix with a piece of lead.
I got the above kit second hand still in sprue for less than 2 Euros. Still undecided on what will be its use.